Guard Duty is in alpha preview now
Be among the first to play!
Sign up
Meet the flock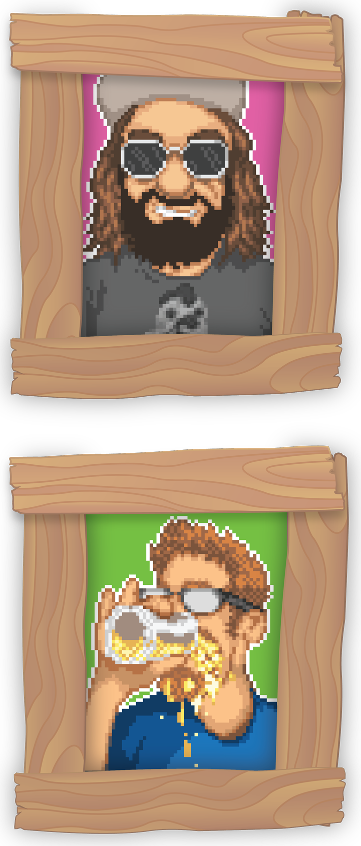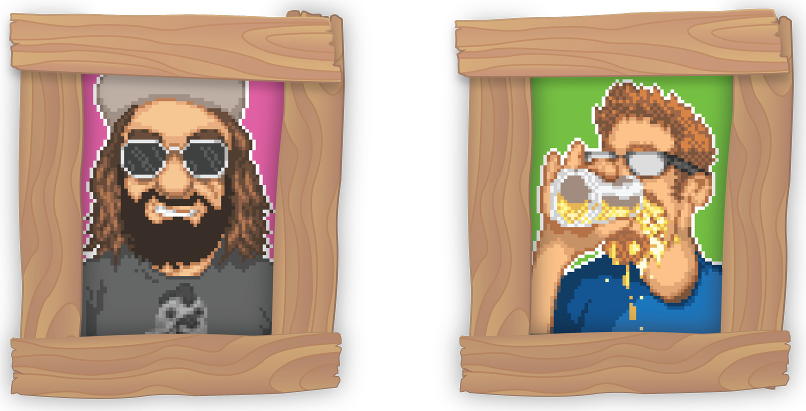 Sick Chicken are two dudes making games!
Nath heads art and design, creating all the graphics and story points.
Andy is our lead developer and is in charge of making sure everything works: he takes a bunch of Nath's scribbled notes and turns them into working puzzles and gameplay mechanics, like magic!
We're working hard on our first commercial game, Guard Duty. It's this neat point 'n click adventure that tries to fit in with all the cool 90's games.
Feel free to get in touch at any of the social links, we can't wait to get this project finished and hear your thoughts!